Why Samrock ?
Pioneers in tailored construction chemicals for the construction industry, Samrock has been known for developing, manufacturing, and supplying innovative solutions since 1991. M/s Murexin AG, a leading Austrian construction chemicals manufacturer, was the company's technical partner for over a decade, amplifying the credibility further.
A leading ISO-certified company, Samrock uses the latest German technology to produce and provide the best quality construction chemical solutions. The company provides a wide range of over 100 products covering all your construction chemical requirements. Samrock is among India's few construction chemical manufacturers with BIS certification for 5 types of Tile Adhesives and Integral Waterproofing compounds.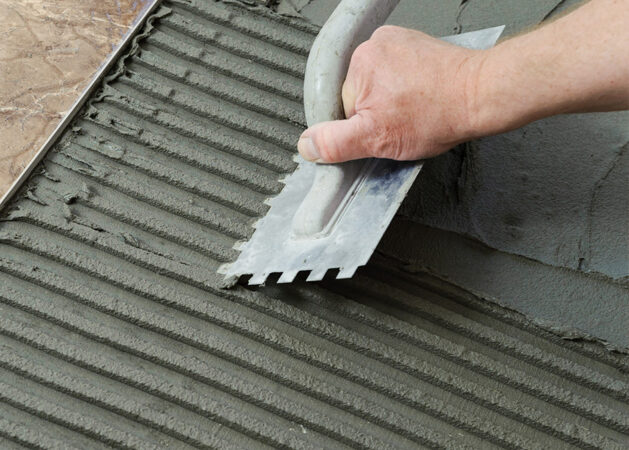 Our Values
To provide superior and sustainable engineering solutions
for construction industries.
To be the leader in providing technologically advanced
engineering solutions and innovative construction chemical
products for protecting buildings and structures from
environmental and chemical attacks.
More About Samrock
Samrock
With a manufacturing facility spread across 5600 sq. mt. and a corporate office based in Ahmedabad, the company is fully equipped to provide on-site technical assistance for product recommendations, sample testing, and problem redressal. The current production capacity of the plant is 3000 MT/month, with plans to expand in the coming years.
The company's strength lies in turnkey project consultancy for heavy projects, including system design, incorporating new technology in construction chemicals and offers customized solutions to modify concrete features aiding in enhanced durability. The company has expertise in providing customized solutions for highways, heavy industries, ports, railways, airports, multi-story projects, and rehabilitation of concrete structures.